The Abyss at Lemp Brewery

The Times and Dates for Lemp Brewery are listed below.

October 2017:

Friday the 13th Grand Opening
October 13/14th 7 pm to 11:45 pm
Every Friday and Saturday in October 13/14 20/21 27/28 (7pm to 11:45 pm)
Halloween 31st (7 to 10:45)

November 3rd and 4th 7 to 11pm
PURCHASE YOUR TICKETS ONLINE AND SAVE TIME AT THE BOX OFFICE. NO WAITING IN TICKET LINES FOR THOSE WHO PURCHASE TICKETS ONLINE. ALSO REMEMBER TO BUY COMBO TICKETS AND SAVE TONS OF MONEY. DARKNESS AND LEMP ARE ONLY 2 MILES APART AND OUR SCREAM PARK IN FENTON IS ONLY 20 MINUTES AWAY. YOU CAN ATTEND ALL THREE THE SAME NIGHT OR GO ON THREE DIFFERENT NIGHTS. PLEASE READ OUR WARNING AND DISCLAIMERS BEFORE BUYING TICKETS OR ENTERING OUR HAUNTS.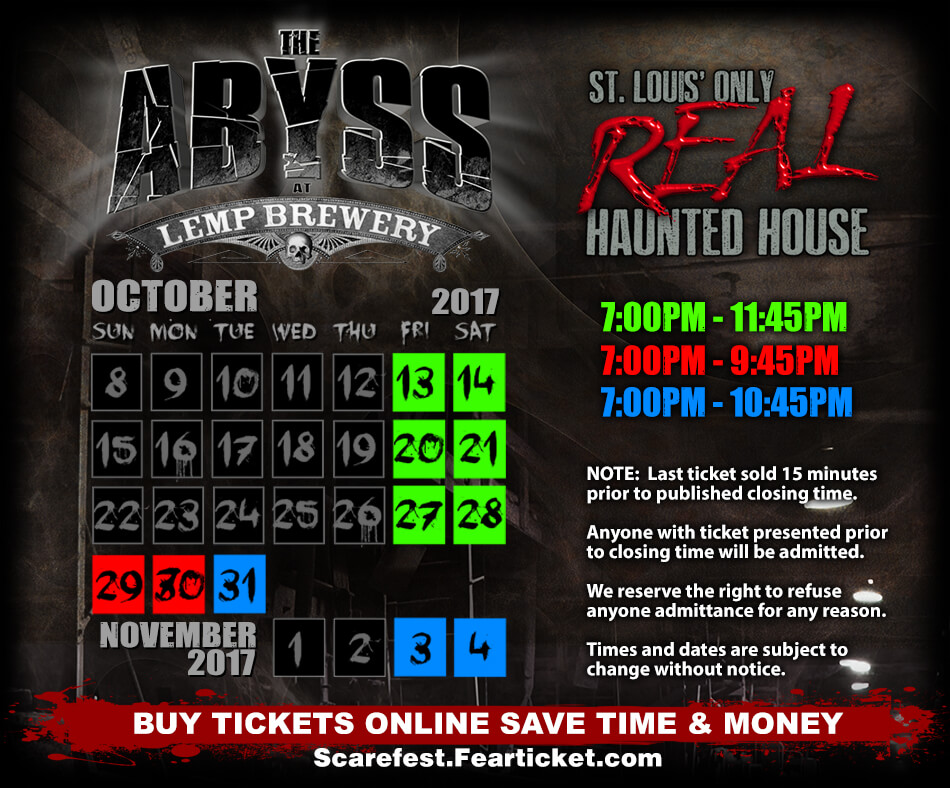 BUY TICKETS ONLINE AND SAVE TIME AT THE ATTRACTIONS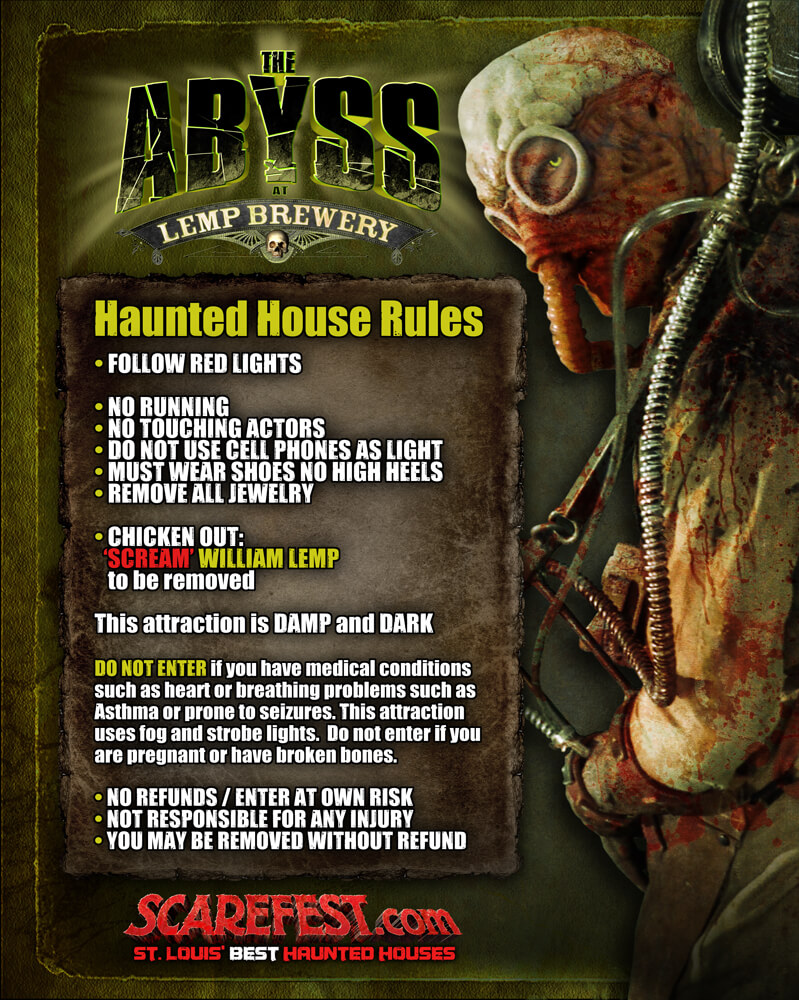 WATCH THIS VIDEO FOR SPECIAL RULES AT ABYSS